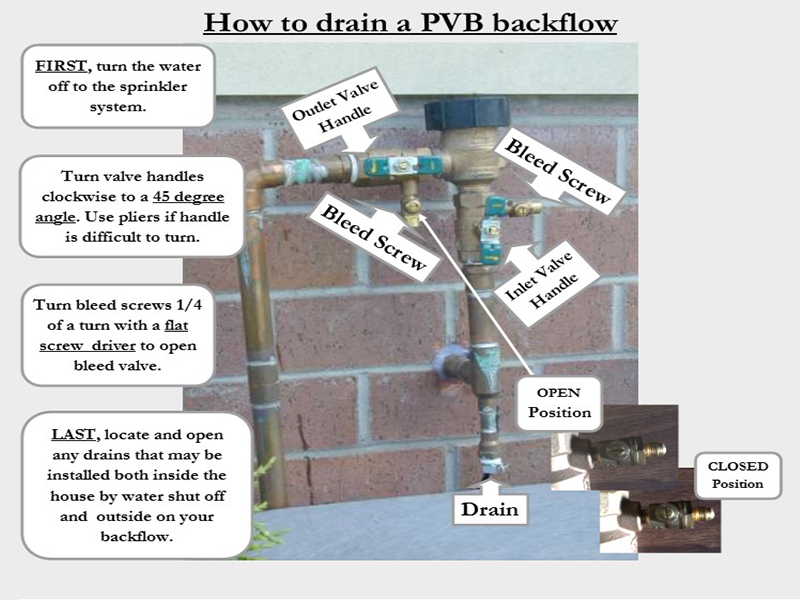 How to drain a PVB Backflow
First, Turn the water off to the sprinkler system.
Turn valve handles clockwise to a 45 degree angle. Use pliers if handle is difficult to turn.
Turn bleed screws 1/4 of a turn with a flat screw driver to open bleed valve.
Last, locate and open any drains that may be installed both inside the house by water shut off and outside on your backflow.
RETURN TO HOW-TO'S